I only had a few results from the "Diamond PMO Scan" today so I ran my "Momentum Sleepers Scan". A reader told me yesterday that he wasn't quite as interested in yesterday's Diamonds because they'd already been run up. Buying into strength isn't a bad idea, but I do understand the demand for oversold stocks with lots of upside potential. The problem is most "sleeper" stocks have bearish biases. The ones I selected today have enough technical superiority to overcome those biases...at least that is what my analysis is telling me. Just remember to babysit those stocks. If they don't travel as expected, don't give them a long leash.
---
---
Welcome to DecisionPoint Daily Diamonds, wherein I highlight five "diamonds in the rough." These are selected from the results of my DecisionPoint scans, which search for stocks that could benefit from the trend and condition of the market. Remember, these are not recommendations to buy or sell, but are the most interesting of the stocks that surfaced in my scans. My objective is to save you the work of the initial, tedious culling process, but you need to apply your own analysis to see if these stocks pique your interest as well. There are no guaranteed winners here!
---
---
Discovery Inc (DISCA) - Earnings: 8/5/2020 (BMO)
Discovery, Inc. is a media company, which engages in the provision of content across distribution platforms and digital distribution arrangements. It operates through the following segments: U.S. Networks, International Networks, Education and Other, and Corporate and Inter-segment Eliminations. The U.S. Networks segment owns and operates national television networks such as Discovery Channel, Animal Planet, and Investigation Discovery and Science. The International Networks segment consists of international television networks and websites. The Education and Other segment offers curriculum-based product and service offerings. The Corporate and Inter-segment Eliminations segment represents unallocated corporate amounts.
You'll notice 'momentum sleepers' scan results tend to have big gains on the day. Don't let that bother you too much, just make sure you time your entry on the next on a pullback which we nearly always see after a big gain like this. Price broke out from a bullish falling wedge. It leapt above its 20-EMA and closed above its 50-EMA. The PMO has turned up but hasn't triggered a BUY signal just yet. The RSI just moved into positive territory above net neutral (50). Volume is coming in on this rally. I wish the SCTR were better, but beat down stocks don't generally have high SCTR ranks.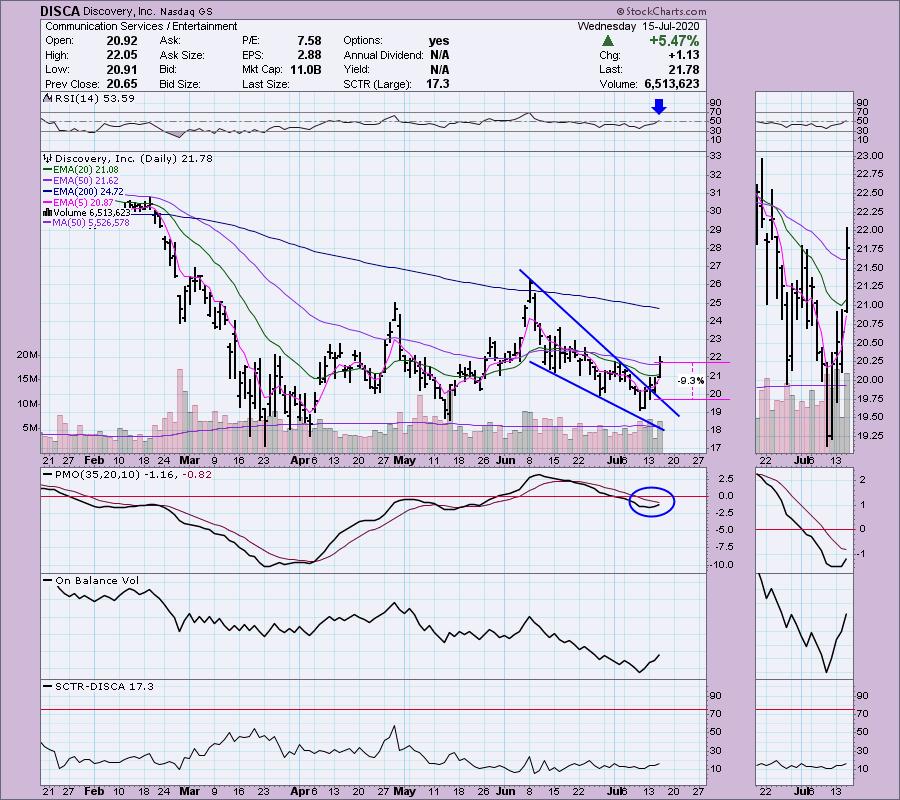 Even if price could reach $26, that would be a 18% gain. The weekly PMO is on a BUY signal and although it has been twitchy, it looks like it has finally decided to travel higher.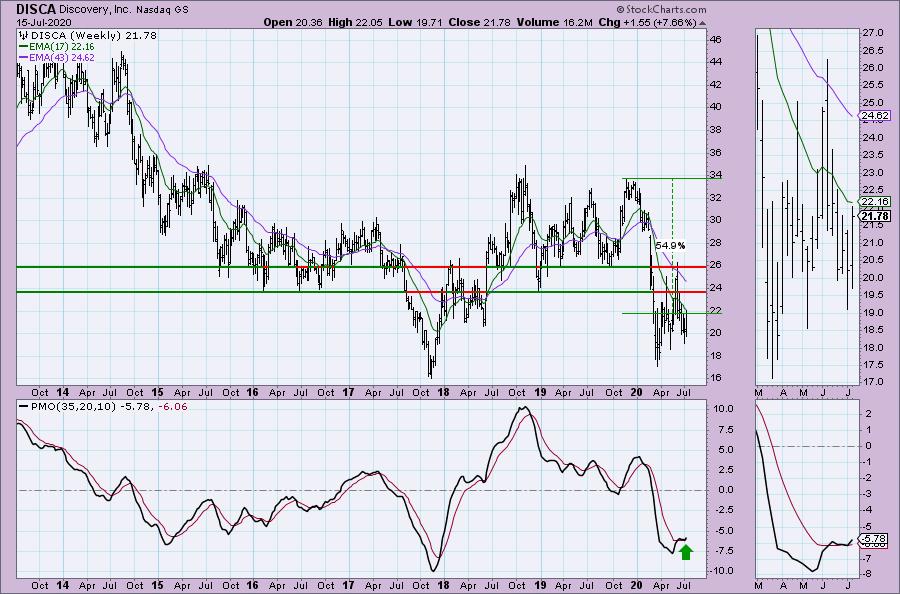 ---
E*Trade Financial Corp (ETFC) - Earnings: 7/23/2020 (AMC)
E*TRADE Financial Corp. engages in the provision of investment and online stock brokerage services. It offers digital platforms and support to individual investors through phone, email, and online via two national financial centers, and in-person at regional financial centers.
This was one of the two results from the "Diamond PMO Scan". The other one wasn't worth mentioning today. I like the positive divergence on the OBV as well as today's breakout. It did end up closing below resistance, but with a positive RSI above 50, rising PMO and high SCTR ranking, I like this one.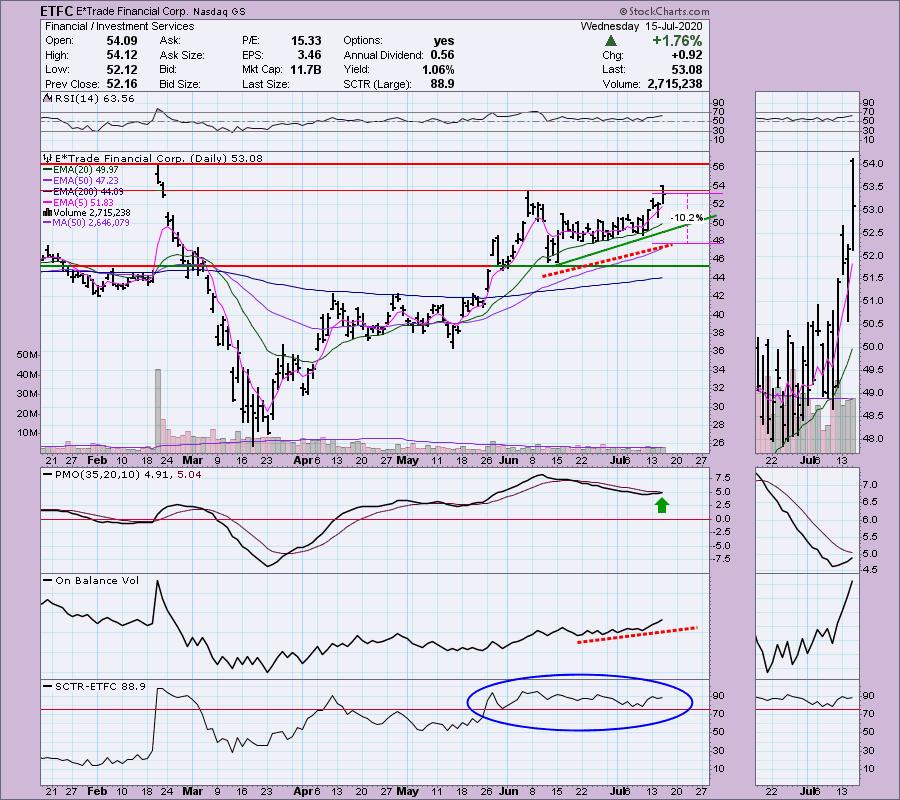 The weekly chart looks very good with a strong weekly PMO and sizable upside potential.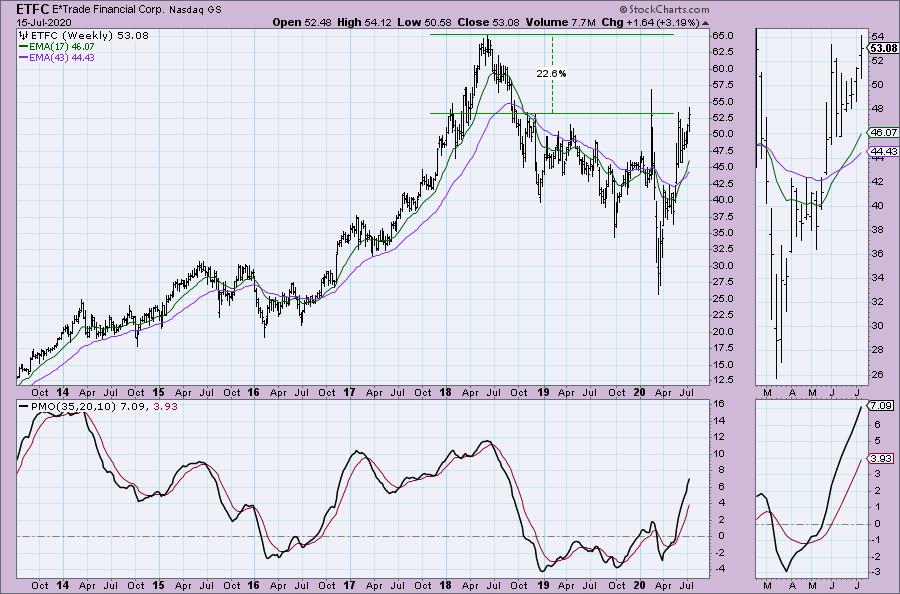 ---
Don't forget, on Thursdays I look at reader-requested symbols, so shoot me an email at erin@decisionpoint.com. I read every email I receive and try to answer them all!
---
GlaxoSmithKline Plc (GSK) Earnings: 7/29/2020
GlaxoSmithKline Plc is a healthcare company, which engages in the research, development, and manufacture of pharmaceutical medicines, vaccines, and consumer healthcare products. It operates through the following segments: Pharmaceuticals, Vaccines, Consumer Healthcare, and Corporate Executive Team (CET). The Pharmaceuticals segment focuses on developing medicines in respiratory and infectious diseases, oncology, and immuno-inflammation. The Vaccines segment produces pediatric and adult vaccines to prevent a range of infectious diseases including, hepatitis A and B, diphtheria, tetanus and whooping cough, measles, mumps and rubella, polio, typhoid, influenza, and bacterial meningitis. The Consumer Healthcare segment develops and markets brands in the oral health, pain relief, respiratory, nutrition and gastro intestinal, and skin health categories. The CET segment refers to the management of business activities.
I like this one but I am not particularly happy with overhead resistance being so near. The breakout from the bullish falling wedge is encouraging and the positive divergence on the OBV confirms this rally. The SCTR could use improvement, but I suspect if it breaks out here, that will happen.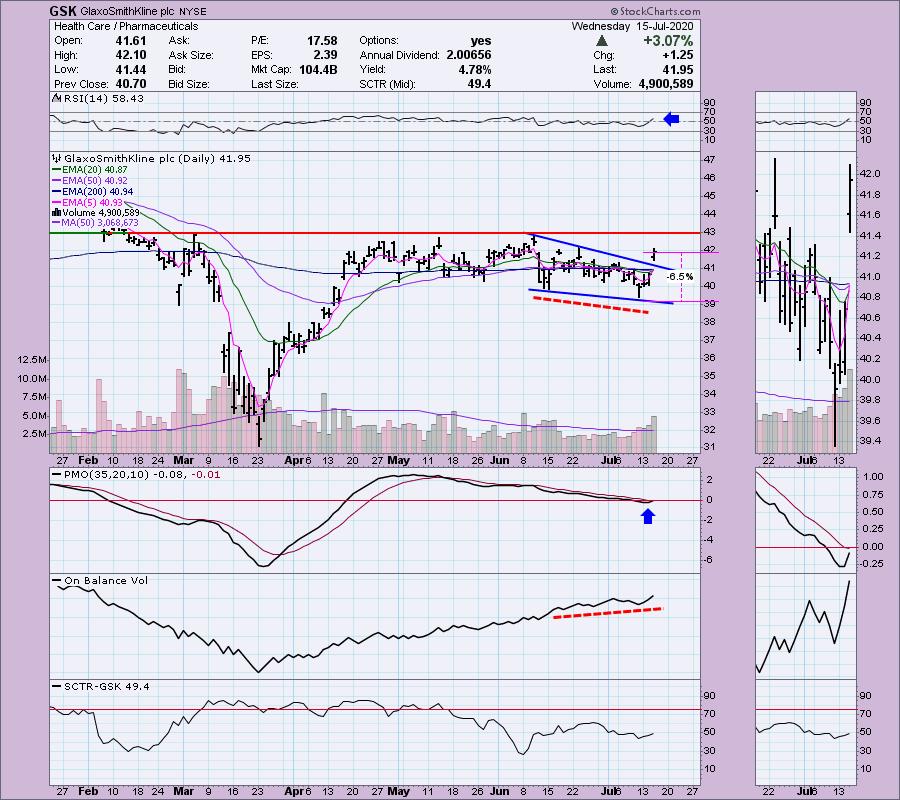 Love the big bullish flag on this chart coming out of the March low. The PMO is now on a BUY signal and rising. Upside potential is good and certainly reachable.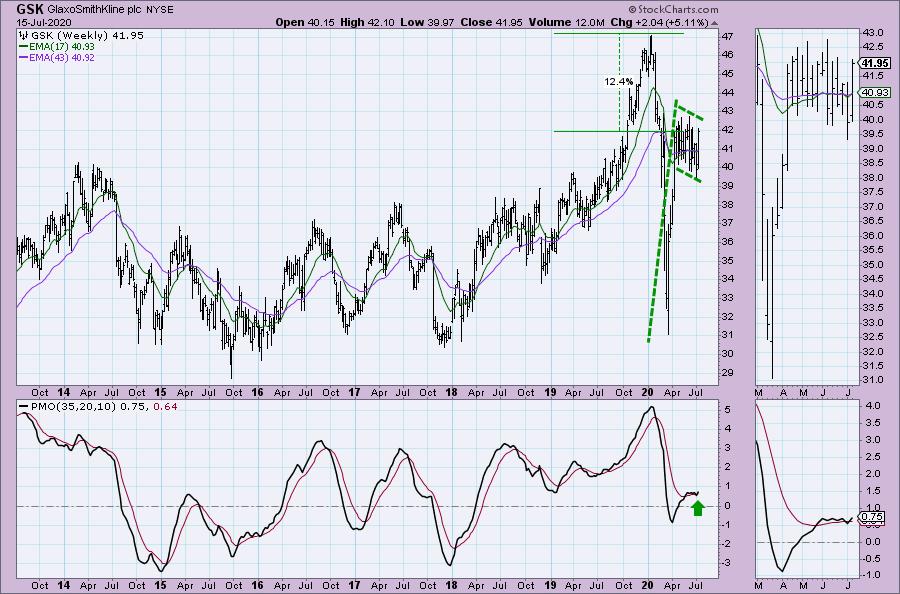 ---
Kratos Defense & Security Solutions Inc (KTOS) - Earnings: 7/30/2020 (AMC)
Kratos Defense & Security Solutions, Inc. engages in the provision of technology systems to the U.S. Department of Defense. It operates through the following segments: Kratos Government Solutions and Unmanned Systems. The Kratos Government Solutions segment includes microwave electronic products, satellite communications, modular systems, and rocket support operating. The Unmanned Systems segment consists of unmanned aerial system and unmanned ground & seaborne system businesses.
Here we have another stock that is breaking out of a bullish falling wedge. Support was held and the PMO is now turning up. The positive divergence on the OBV is very bullish. The RSI just hit 50.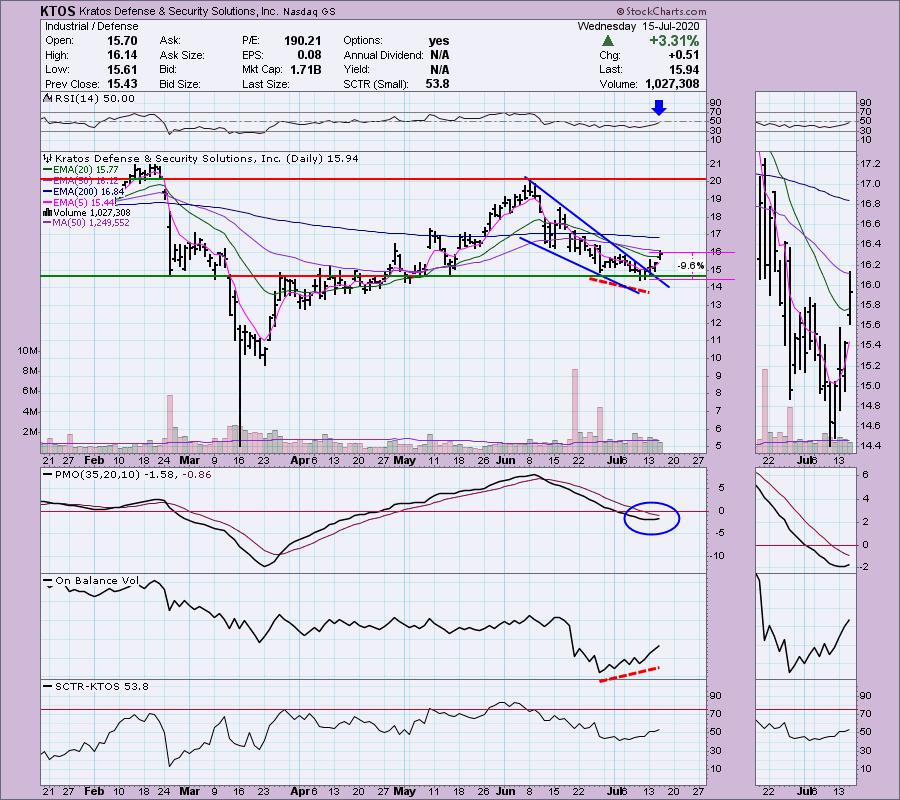 The weekly PMO has turned up this week. If price can get to its 2020 high that would give us a big gain.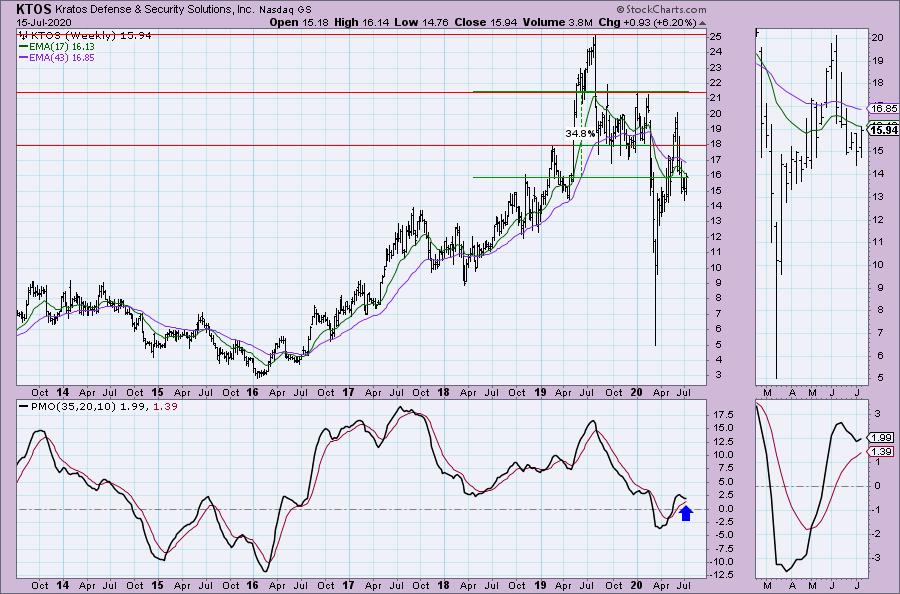 ---
Molson Coors Brewing Co (TAP) -Earnings: 7/30/2020 (BMO)
Molson Coors Beverage Co. is a holding company, which engages in the provision of beer. It operates through the following segments: United States, Canada, Europe, International, and Corporate. The United States segment consists of production, marketing and sales of its brands, and other owned and licensed brands in the United States. The Canada segment includes production, marketing and sales of its brands, and other owned and licensed brands in Canada. The Europe segment comprises of production, marketing and sales of its brands as well as a number of regional brands in the United Kingdom, Republic of Ireland, and Central Europe. The International segment focuses its operations on Latin America, Europe, Asia Pacific, and Africa. The Corporate segment represents interest and certain other general and administrative costs that are not allocated to any of the operating segments. It operates under the brands Blue Moon, Coors Banquet, Coors Light, Miller Genuine Draft, Miller Lite, taropramen, Carling, Molson Canadian, Creemore Springs, Cobra, Doom Bar, Henry's Hard and Leinenkugel's.
TAP is definitely a bottom fishing stock. It hasn't done much, but I would be happy to ride this one back up to overhead resistance at $42. There is another positive OBV divergence. Price popped above the 20-EMA but closed just below it. The RSI is rising but it hasn't quite reached positive territory. The Staples sector hasn't been great lately, but I like this one as it is soooo beaten down and is showing signs of a rally ahead.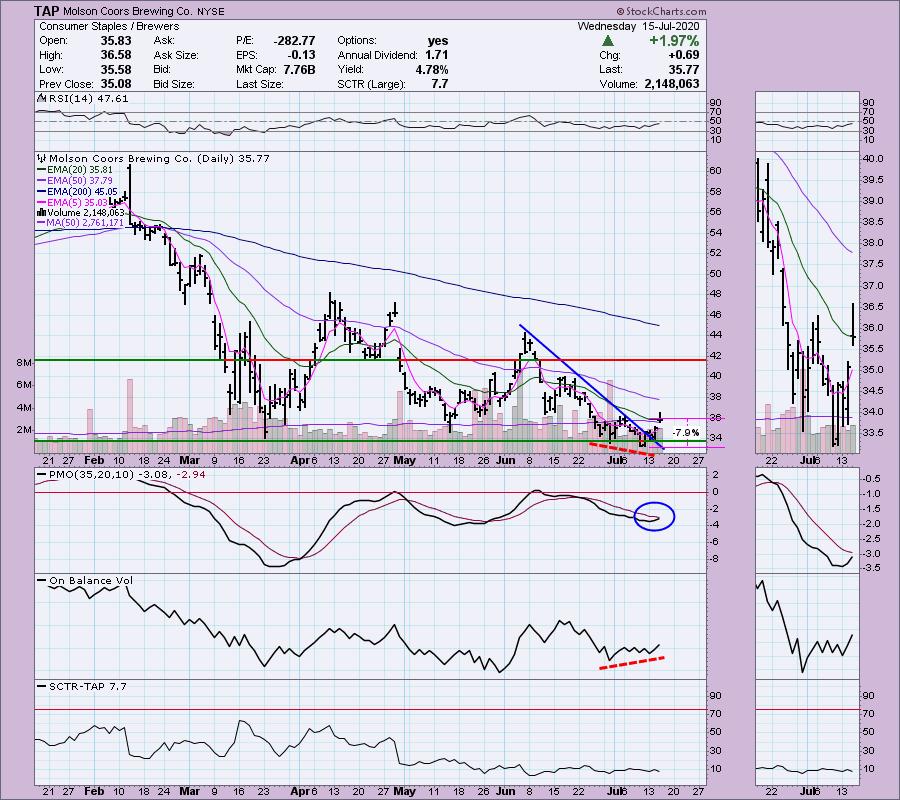 I had to bring this chart out further so we could see horizontal support at all-time lows. There is the risk that it will need to go down and test those lows, but if we can get this rally cooking, a move to the 2019 low would still give us an over 34% gain.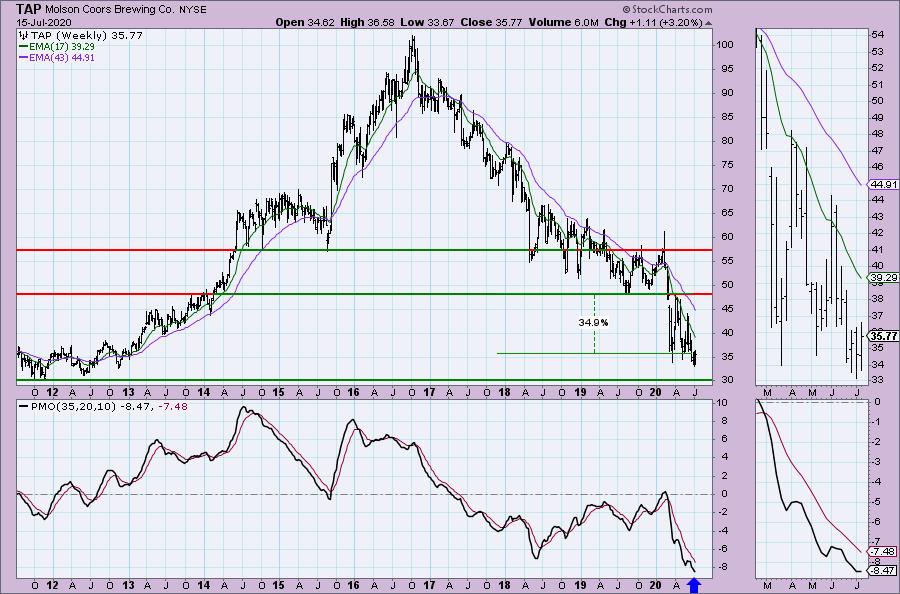 ---
Current Market Outlook:
Market Environment: It is important to consider the odds for success. The Silver Cross Index measures the percentage of stocks on IT Trend Model BUY signals (20-EMA > 50-EMA), while the Golden Cross Index measures the percentage of stocks on LT Trend Model BUY signals (50-EMA > 200-EMA). Don't forget that as a "Diamonds" member, you have access to our GCI/SCI curated ChartList on DecisionPoint.com. You'll find it under "Members Only" links on the left side on the Blogs and Links Page. Here are the current percentages on the Silver and Golden Cross Indexes: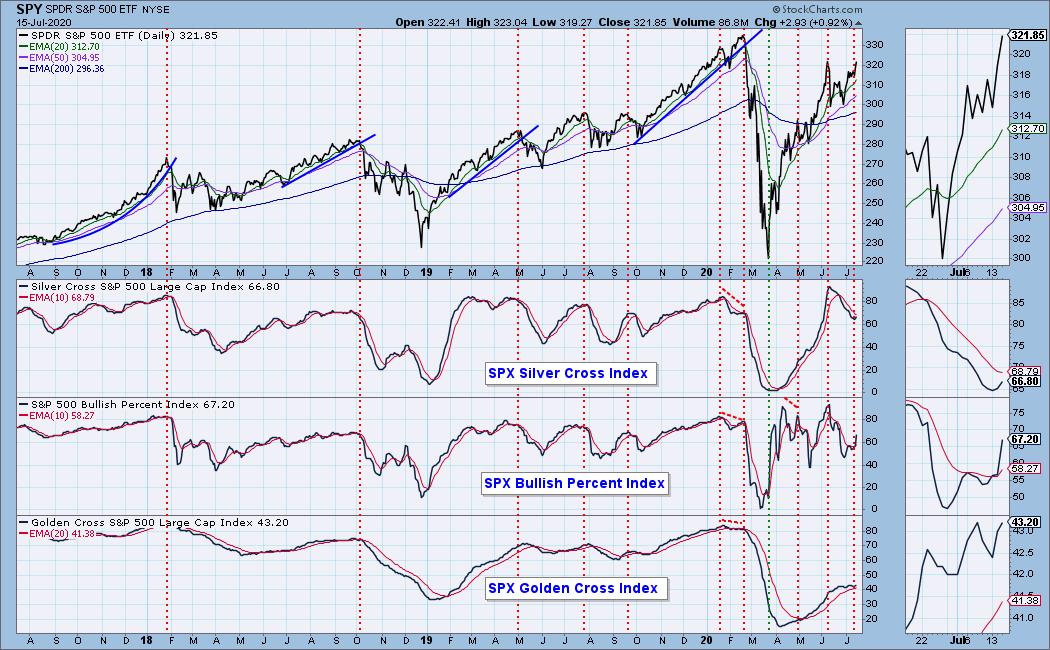 Diamond Index:
Diamond Scan Results: 2
Diamond Dog Scan Results: 1
Diamond Bull/Bear Ratio: 2.00
---
Full Disclosure: I'm about 50% invested right now.
---
Erin's Travel Log (Friday - Sunday):
When last I left you we had just landed in Texas. We had an extensive travel day into Roswell NM. No offense to those from New Mexico, but it was definitely our least favorite spot. So hot, no trees to be found, poor cattle out on ranges with no shade...it was a bit depressing to be honest. Carlsbad Caverns was in the morning and we were glad we got there early enough to get in. They are restricted the amount of people who can go through. A benefit was that with fewer visitors, we had the Caverns almost to ourselves. We entered some of the rooms with no one near us. You could hear the water dripping from the ceilings into ponds and crevices. The pictures do not do it justice. We got into Roswell afterward and were pleasantly surprised at how cute it was. I managed to find a winery as I generally can sniff them out quickly. Pecos Flavor Winery in Roswell is a definite "must" for wine drinkers. I was pleasantly surprised at how good their wines were! Unfortunately the museums were closed so I'm going to come up again later with my daughter who is a follower of ancient alien myths. The people were very friendly and welcoming. I loved how they embraced their alien heritage with various alien touches on Main St. At breakfast before leaving Roswell, the owner bought us our breakfast because he overhead that my husband is a 22-year veteran from the Navy. What a surprise and so heartwarming.
We left Roswell and headed to Meteor Crater. I remember it as a kid and it was every bit as impressive as it was then. Unfortunately it was really buggy so we didn't spend much time there at all. We had a long trip to get to Grand Canyon Village anyway. The difference between New Mexico and Arizona was stark. The mesas became more plentiful and then we started to see all of the pines. We arrived at the adorable Bright Angel Lodge on the southern rim. We are sad we couldn't get a rim view cabin, but we are steps away from the view. We ate dinner overlooking the Canyon and then went out to take sunset pictures. Again, pictures do not do justice to how spectacular and magnificent the Grand Canyon is. Simply stunning and literally breathtaking. Tonight we have a sunset jeep tour to find the most picturesque spots at sunset. Tomorrow we take a 40-minute plane ride across the canyon before we head out on the long drive back home to Southern California. This trip has been an adventure of a lifetime and it is so crazy that this is all in OUR country! If you haven't done southern tour like this, I highly recommend it. It's not that expensive and it is like traveling to different countries as you move across the states. We are already planning our next trip Northward to see Zion, Bryce Canyon and Arches National Parks. Now I need to finish writing so I don't miss my sunset Jeep tour! Enjoy the photos: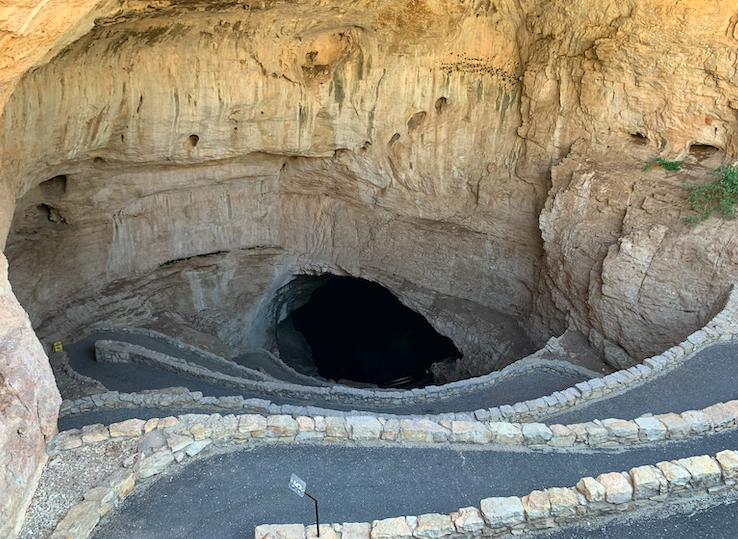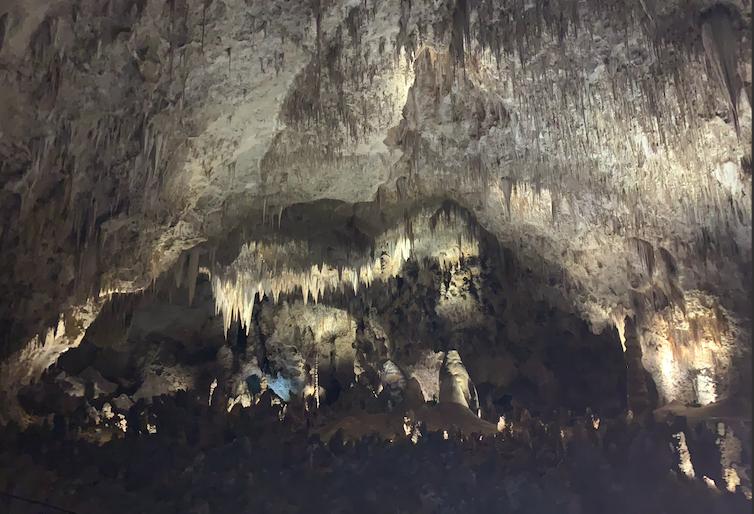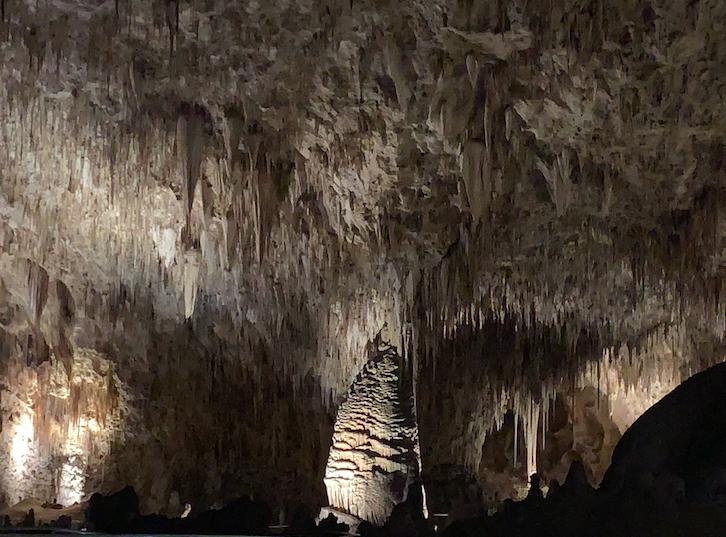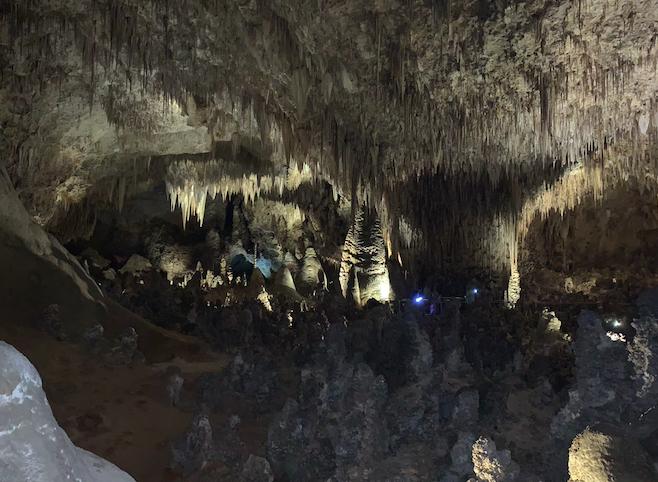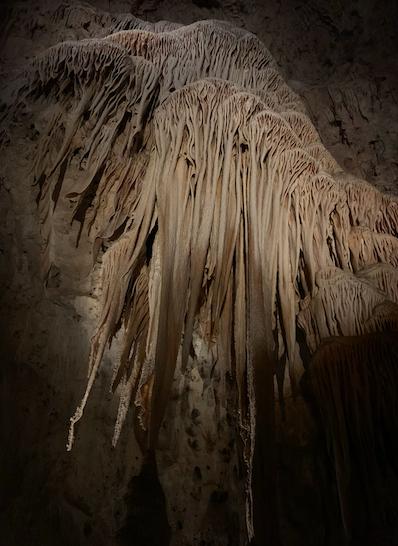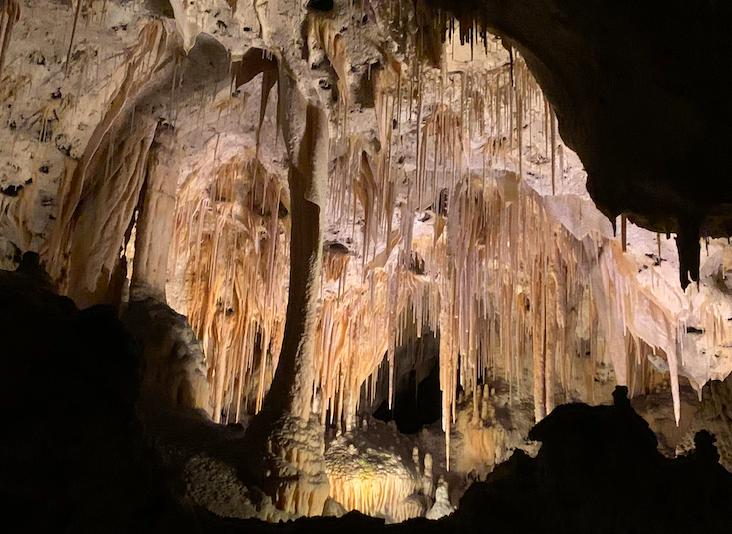 Pecos Flavor Winery: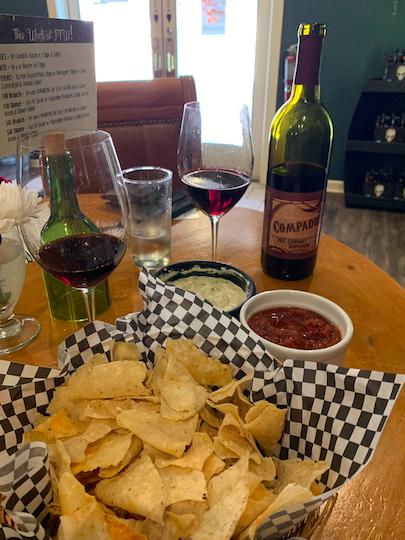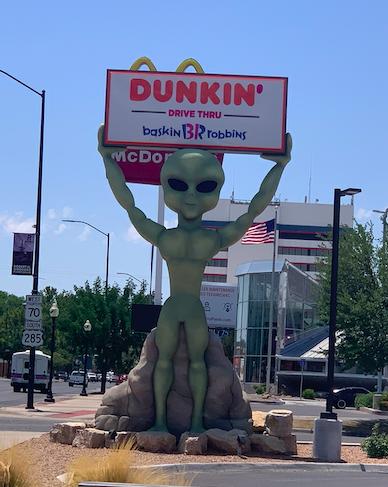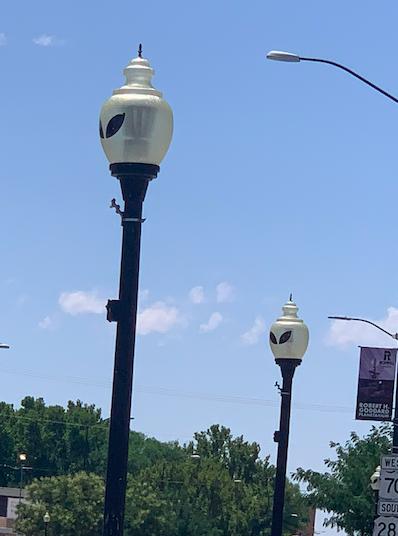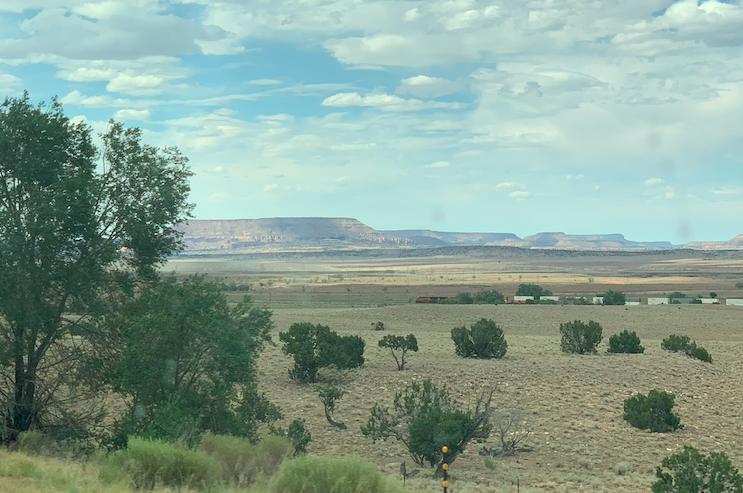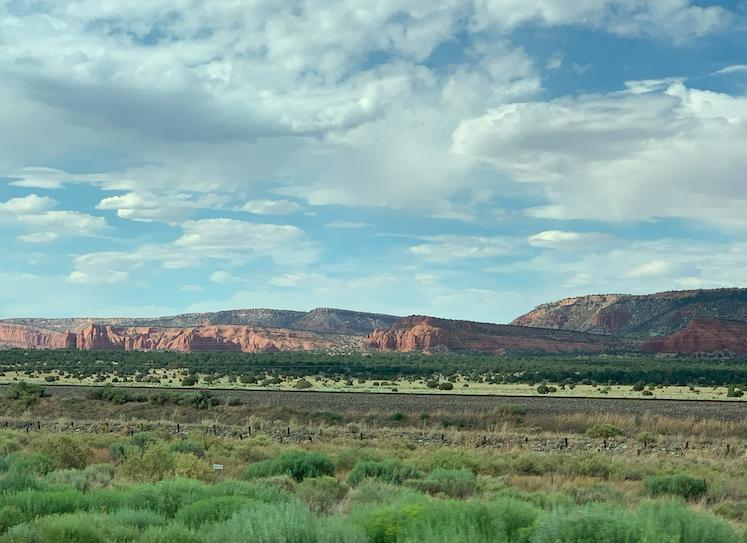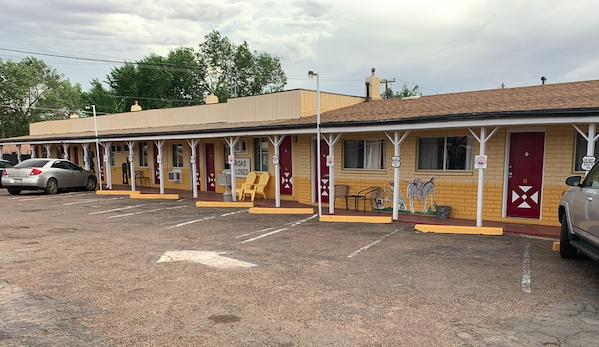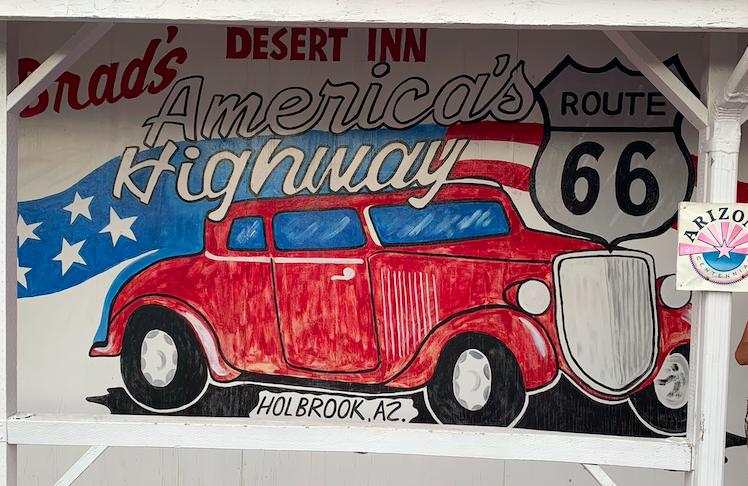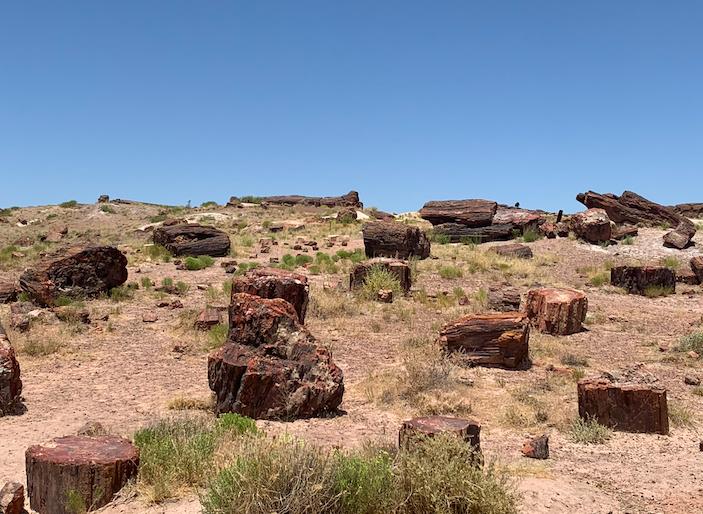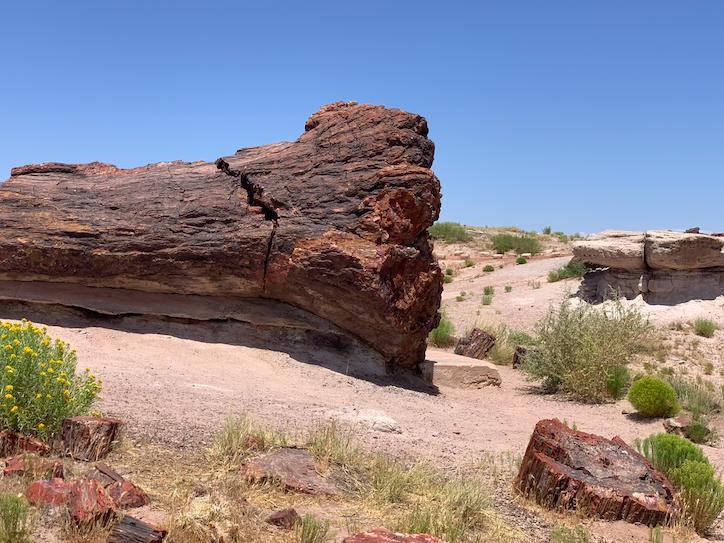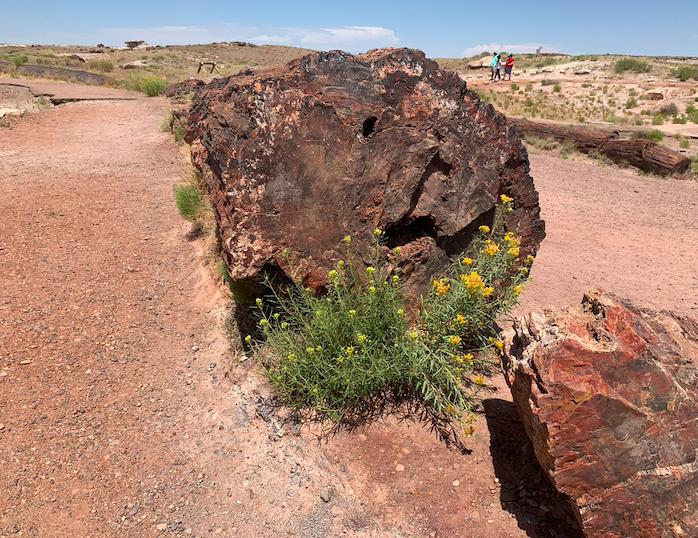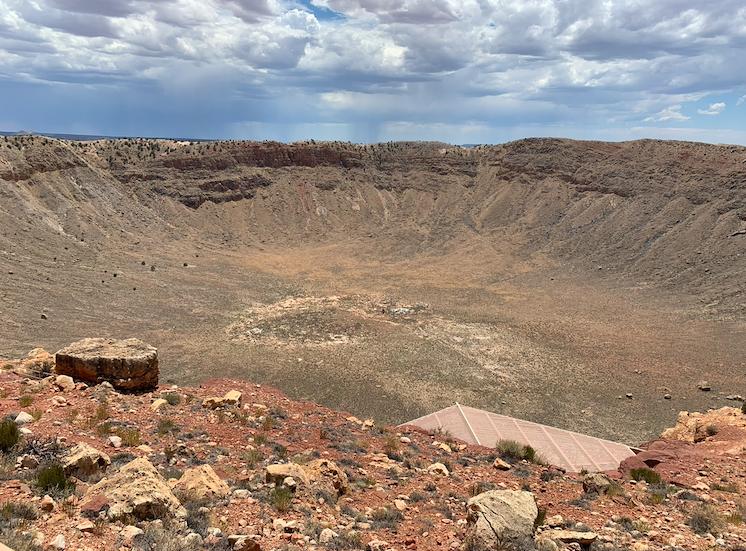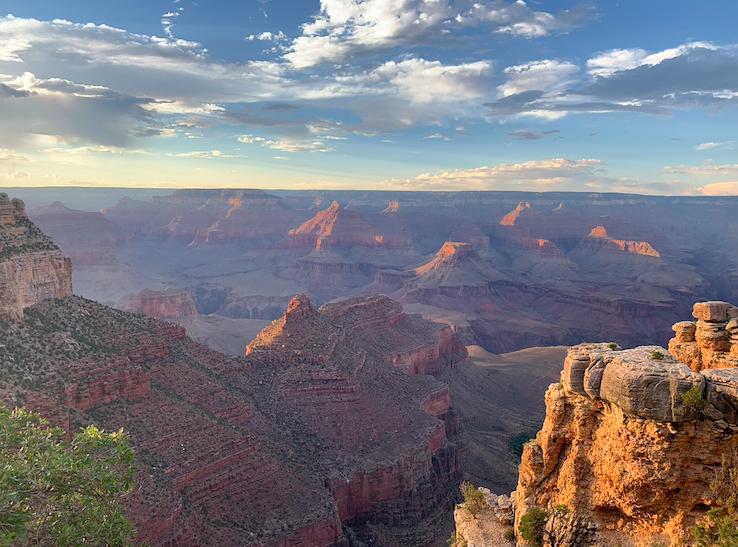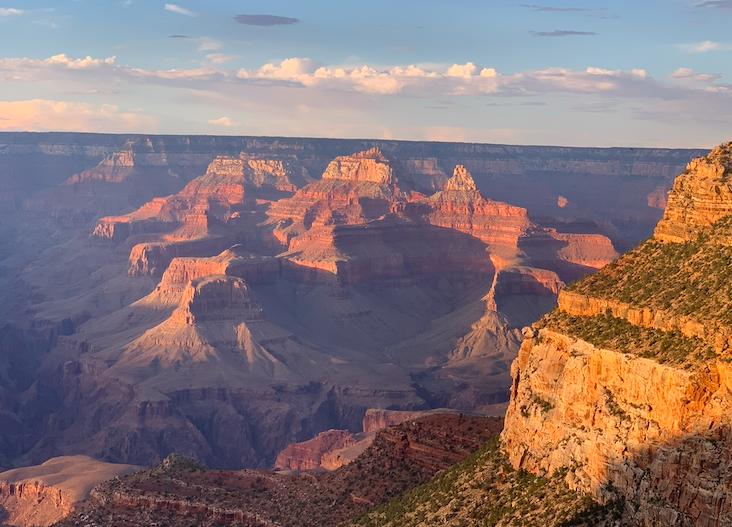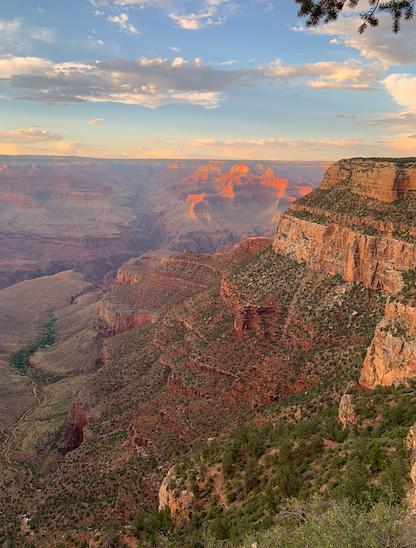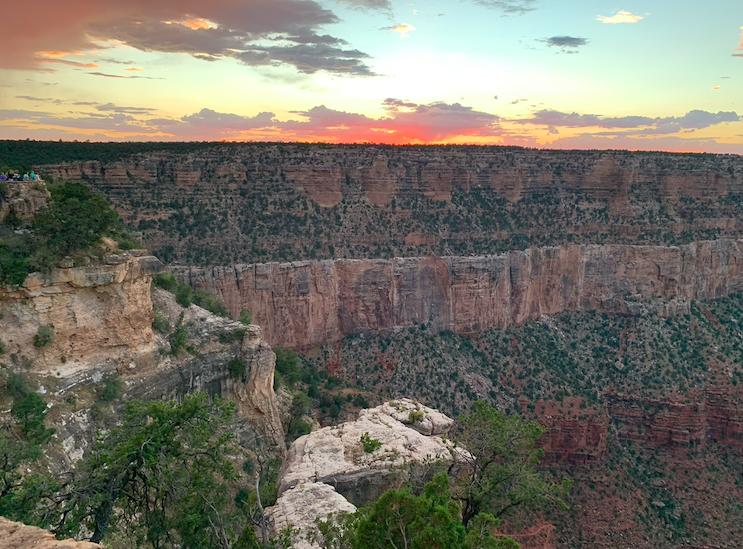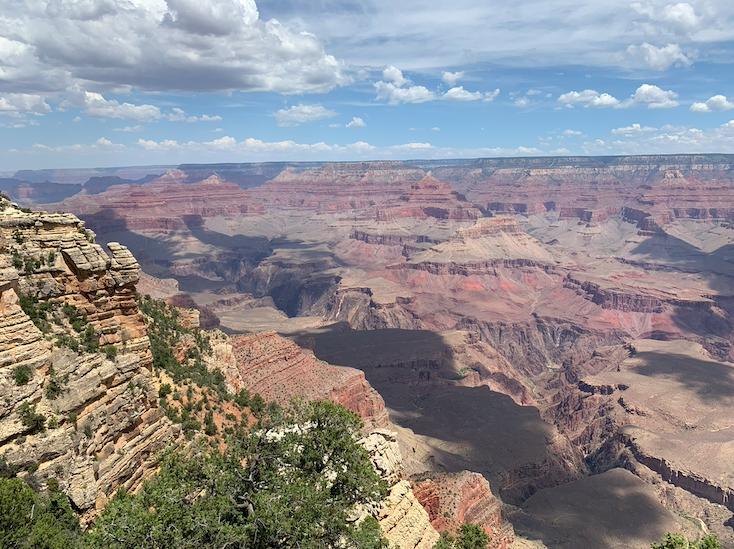 Erin's Travel Log (Monday - Tuesday):
A friend of mine told me to not be sad the trip is over, be glad that you went! I agree wholeheartedly! When last I left you on Sunday, we had just arrived at the Grand Canyon and had experienced our first sunset. For Monday night, we scheduled a sunset jeep tour. We very much enjoyed seeing three other viewpoints of the canyon that we hadn't experienced yet. The sunset was beautiful off the mesa. The sun slowly dipped below the horizon and the canyon turned even more beautiful. There were a few viewpoints that had me nervous at their distance to the edge, but I managed and am here to talk about it. While on our jeep tour we saw wild horses, elks, squirrels and ravens.
When we got ready to get in the car to leave, there were two elk munching in the vacant lot next to our parking spot. They were right there...so close. We also saw a young buck munching grass on the side of the busy road. We found that all of the wild life there were very tame and used to people being around.
The next morning we took a plane ride above the Canyon. It really put into perspective the size and scope of it. We also were able to view the rivers in between. From most of the vista points, you couldn't see the rivers. After finishing the plane flight we got back on the road to return to California. The desert was a hot moon scape. I believe it was 117 degrees at the rest area we stopped at before we reached Needles. To each his own, I missed the lush green of Alabama. Of course, sitting on our patio in Redlands, CA last night, we marveled at the cool air and zero humidity and realized why many want to retire right where we are. We have now set our sights on Lake Martin or other nearby lakes in Alabama as our retirement area. We could have a lake house, boat house and boat for cheaper than our house here in Southern Cal. Plus it would have acreage and more square feet than we have now. Not sure when we will retire there yet, but it is comforting to know it is waiting for us when we are. We are healthy and at home self-quarantining for a week or so to make sure we don't have symptoms for COVID. We were vigilant in our safety despite so many others who were not. We kept our distance from those who weren't protecting themselves. I was heartened to see nearly everyone walking around the canyon wearing masks along with sanitizing stations if needed. I do have to call out New Mexico, Louisiana, Texas and Florida where the masking was very lax. In some cases it was truly shocking how strangers were getting so close to each other with zero protection. Neither John nor I have fevers or symptoms so we are feeling confident. Here are some photos from our jeep tour and plane flight. I have so many more photos, but I won't bore you all!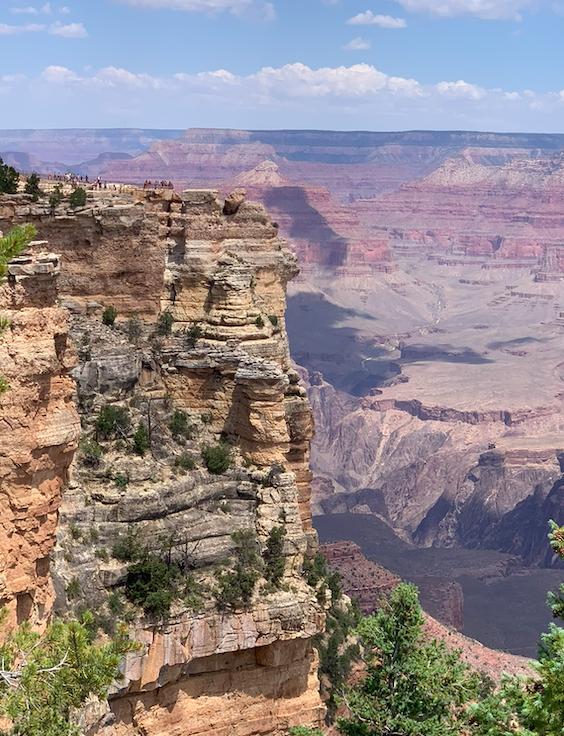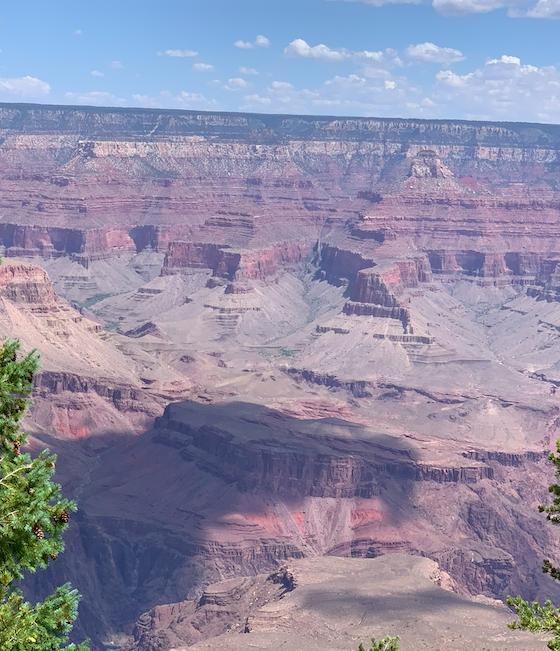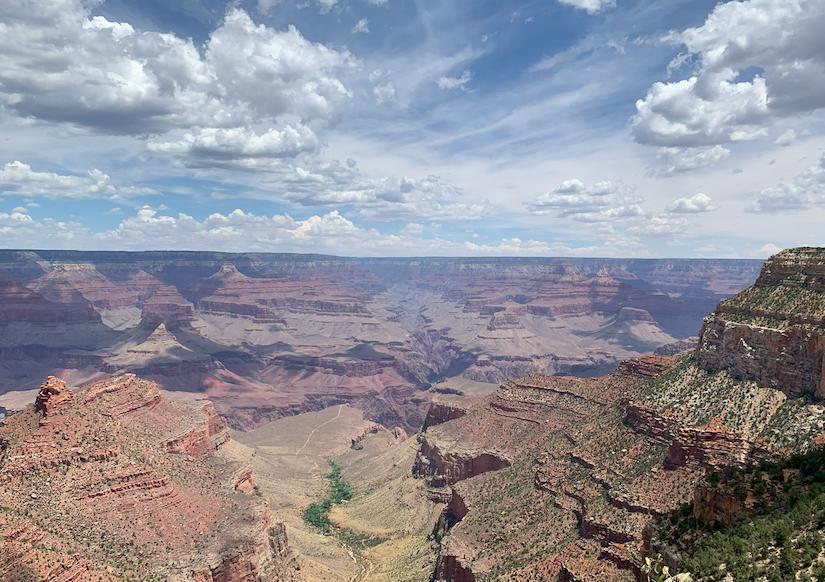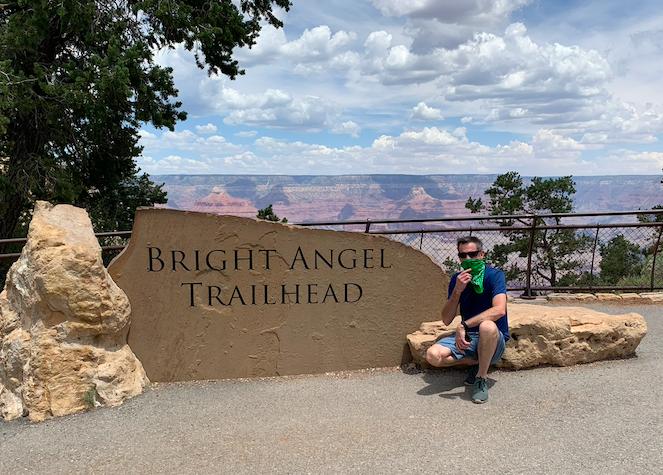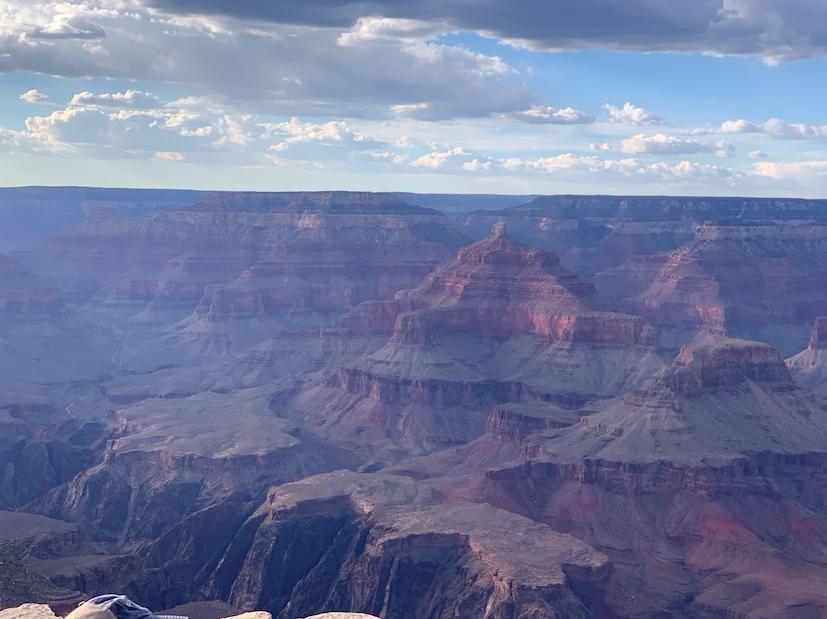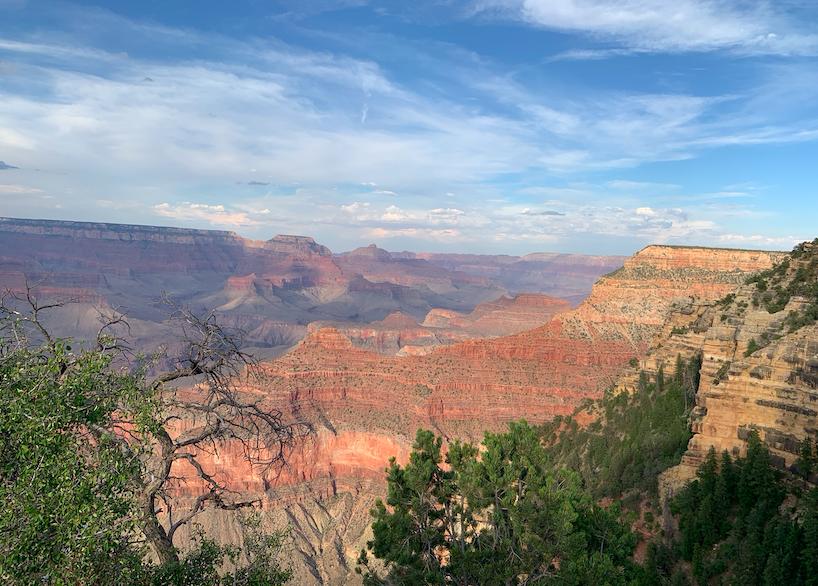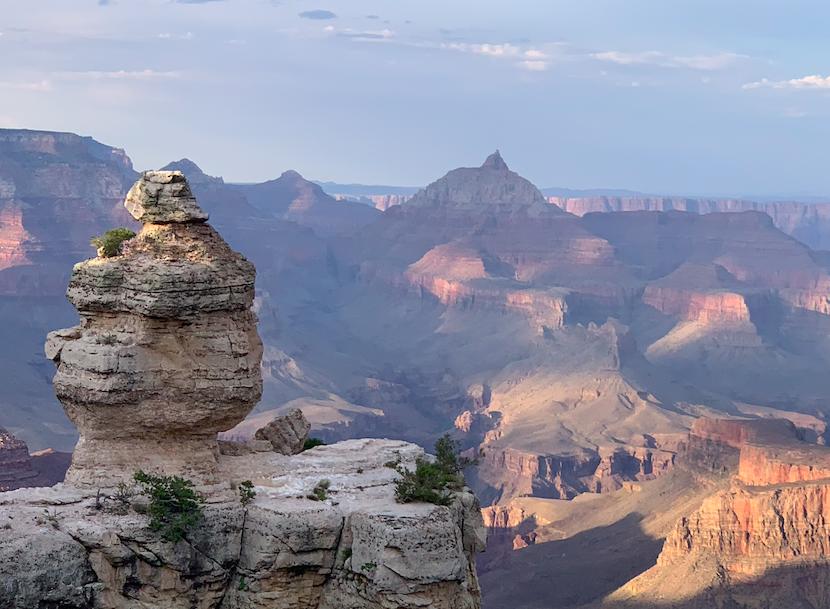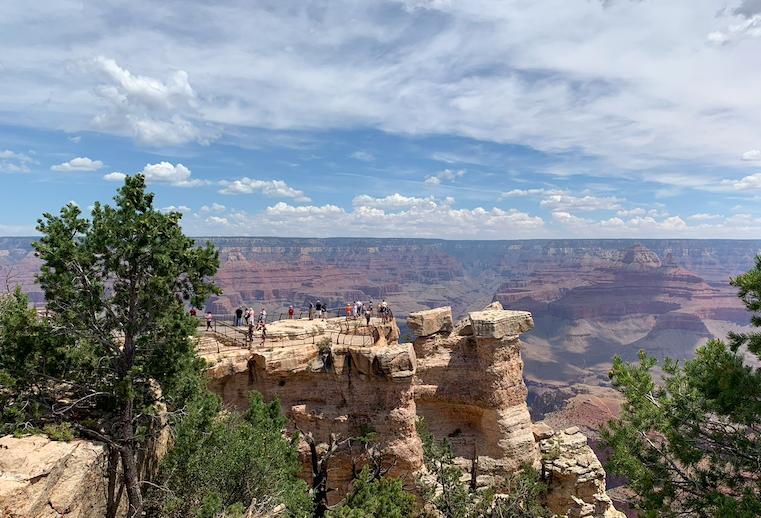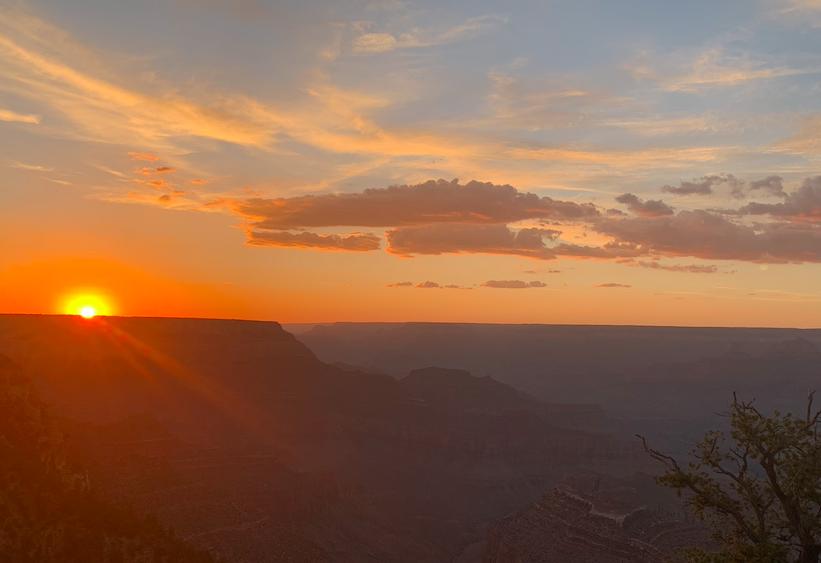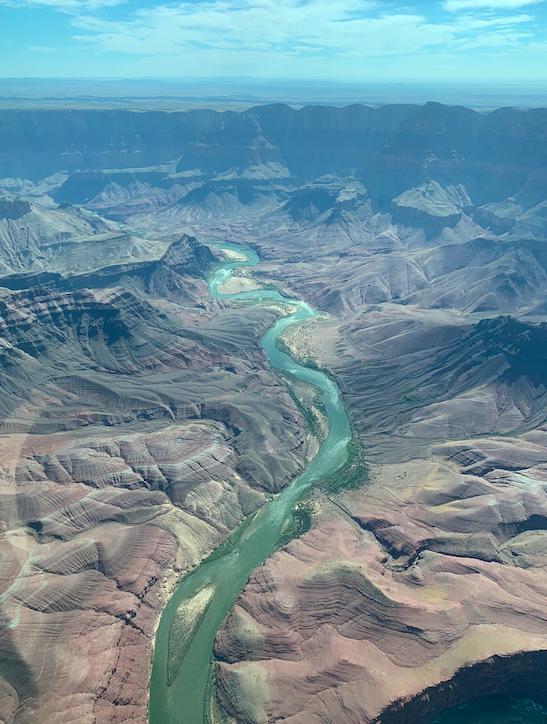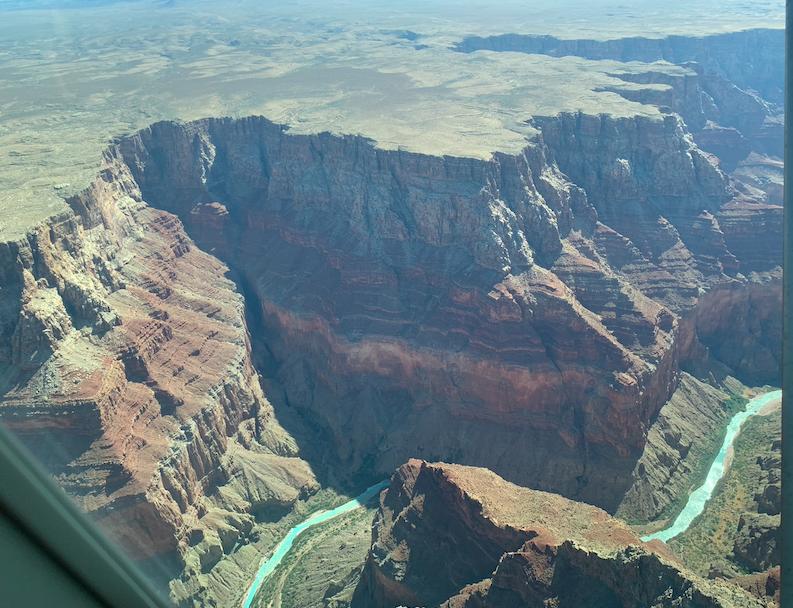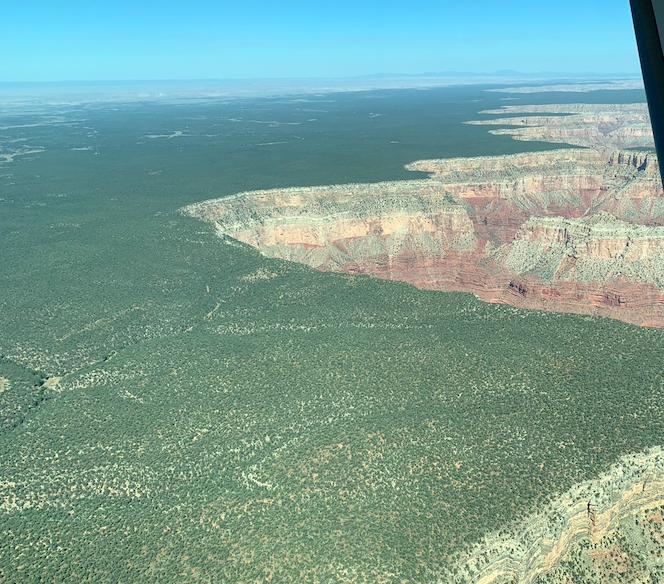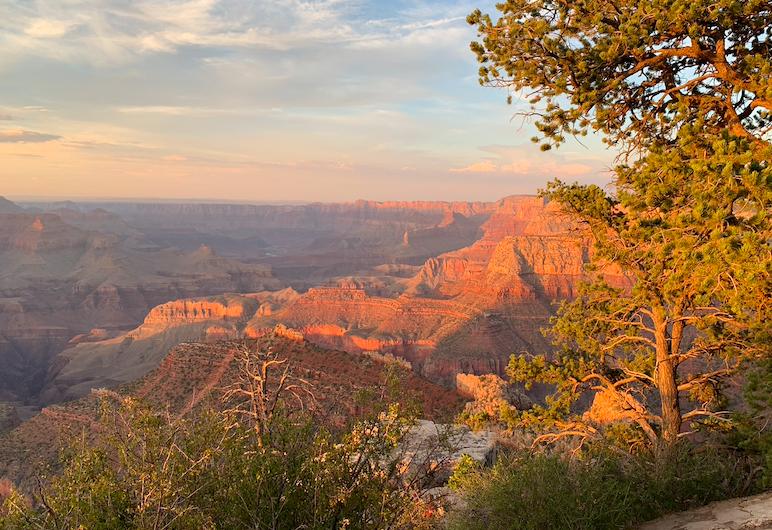 ---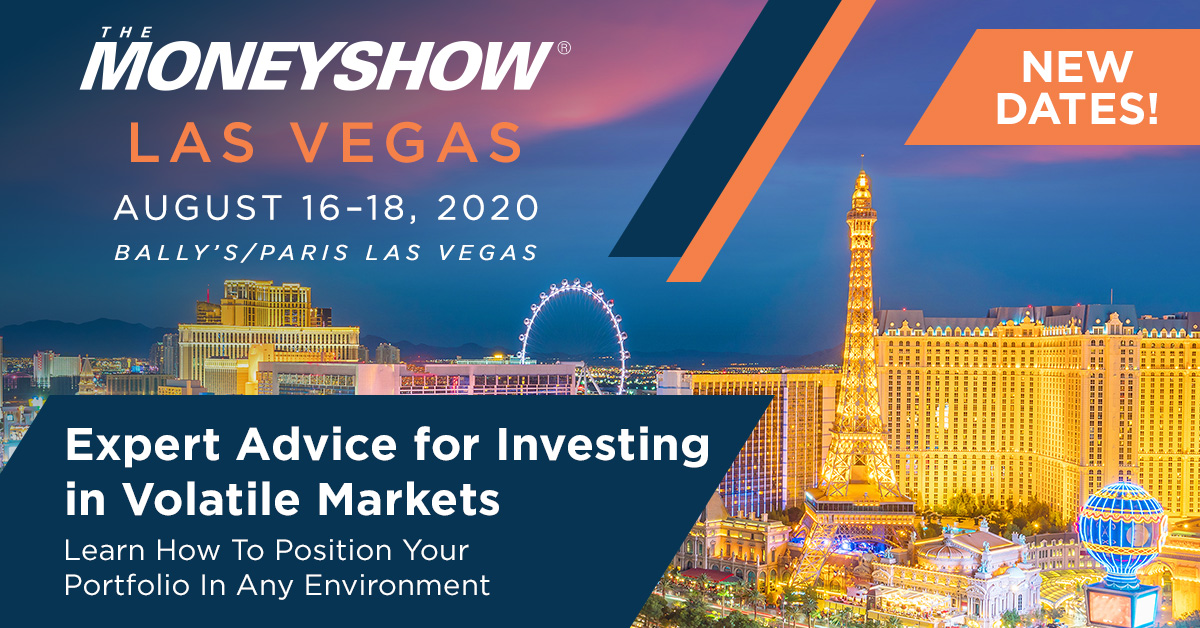 Erin Swenlin will be presenting at the The MoneyShow Las Vegas August 16 - 20 at Bally's/Paris Resort! You'll have an opportunity to meet Erin and discuss the latest DecisionPoint news and Diamond Scans. Claim your FREE pass here! You can watch online with this pass too!! There will be online events held in May and when I have more information I'll let you know.
---
Watch the latest episode of DecisionPoint with Carl & Erin Swenlin on Thursdays 8:00a EST or on the DecisionPoint playlist on the StockCharts TV YouTube channel here!
---
Technical Analysis is a windsock, not a crystal ball.
Happy Charting!
- Erin
erin@decisionpoint.com
---
---
NOTE: The stocks reported herein are from mechanical trading model scans that are based upon moving average relationships, momentum and volume. DecisionPoint analysis is then applied to get five selections from the scans. The selections given should prompt readers to do a chart review using their own analysis process. This letter is not a call for a specific action to buy, sell or short any of the stocks provided. There are NO sure things or guaranteed returns on the daily selection of "diamonds in the rough."
---
Helpful DecisionPoint Links:
DecisionPoint Shared ChartList and DecisionPoint Chart Gallery
Price Momentum Oscillator (PMO)
Swenlin Trading Oscillators (STO-B and STO-V)
For more links, go to DecisionPoint.com!